︎︎︎BACK TO COLLECTION
Khotso Motsoeneng
A painting a day keeps the doctor away 06
watercolour, gouache and ink on paper.
42x29,7cm
R2 600.00 (unframed)
---
Khotso Motsoneng's highly original abstract paintings explore the visual relationships between colours, associating different colour combinations with emotional states, both his own and the viewer's. The phenomenological orientation of his art making is invested in the primacy of the viewer's personal experience of the work, rather than a theoretical or representational framework.
In the two works presented by Motsoeneng in this collection, we see a shift in scale and palette. Stepping momentarily aside from the larger canvases and works on wood for which he is known, Motsoeneng explores watercolours, gouache and ink on paper. Working at an intimate scale, he uses shades of purple, red, and vermillion with contrasting deep green, to produce a visual tension that is nonetheless sensual and enigmatic.

ENQUIRE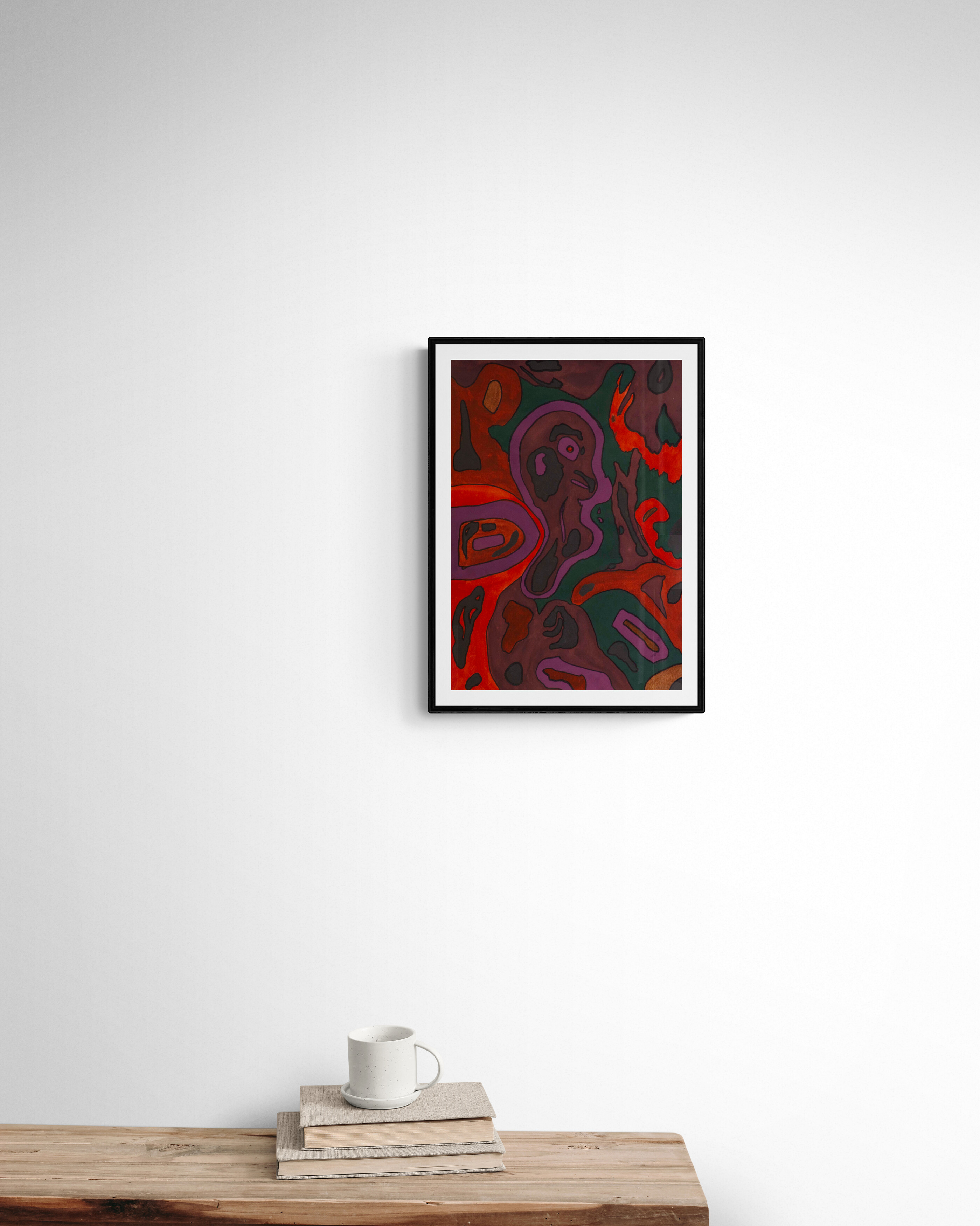 ---
Khotso Motsoeneng (b. 1993, Free State) is a self-taught painter and printmaker whose training in photography developed his keen eye for colour and form. Motsoeneng's practice seeks out an abstract formal language which brings together his keen observation of nature and intuitive perspectives on the relationship between different colours and emotions. He is particularly inspired by woodgrain as a trace of of natural processes, and looks to plant life as a metaphor for human development. Motsoeneng's brightly coloured canvases are also sites of emotional exploration, and participate in a complex symbolic system in which colour and emotion are intertwined. His work has been included in several group shows in South Africa, including the inaugural edition of Latitudes Art Fair (2019). A past finalist for the prestigious Cassirer Welz Award (2019), Motsoeneng is a resident artist at August House studios in Johannesburg.
---

ALSO BY KHOTSO MOTSOENENG IN THIS COLLECTION: