︎︎︎BACK TO COLLECTION
Robyn Penn
Objects of My Affection III
2020
Indian ink map-fold drawing on handmade cotton/sisal paper adhered to a 100% cotton canvas backing
150x200cm
R42 000.00 (unframed, in custom linen box)
---
In her careful yet fluid renderings of clouds, Robyn Penn creates a sense of the sublime while subtly evoking the potential of threat. In
Objects of My Affection III
, an enormous cloud rises dramatically above a landscape. Its reason for being is unclear: is this the aftermath of a storm or an explosion? Is its source natural or man-made? This uncertainty creates a creeping atmosphere of unease that offsets the seductive, graphic quality of Penn's brushwork.
Objects of My Affection III
brings to mind Joseph Mallord William Turner's cloud studies produced in the late 18th and early 19th centuries, locating Penn's work as a response to the romantic nature painting tradition of which Turner's work is exemplary. Penn reminds us of the entanglement of this tradition with the "discovery" of exotic lands and climates through Europe's colonial expansion.
This work comes folded in a custom-made linen box.

ENQUIRE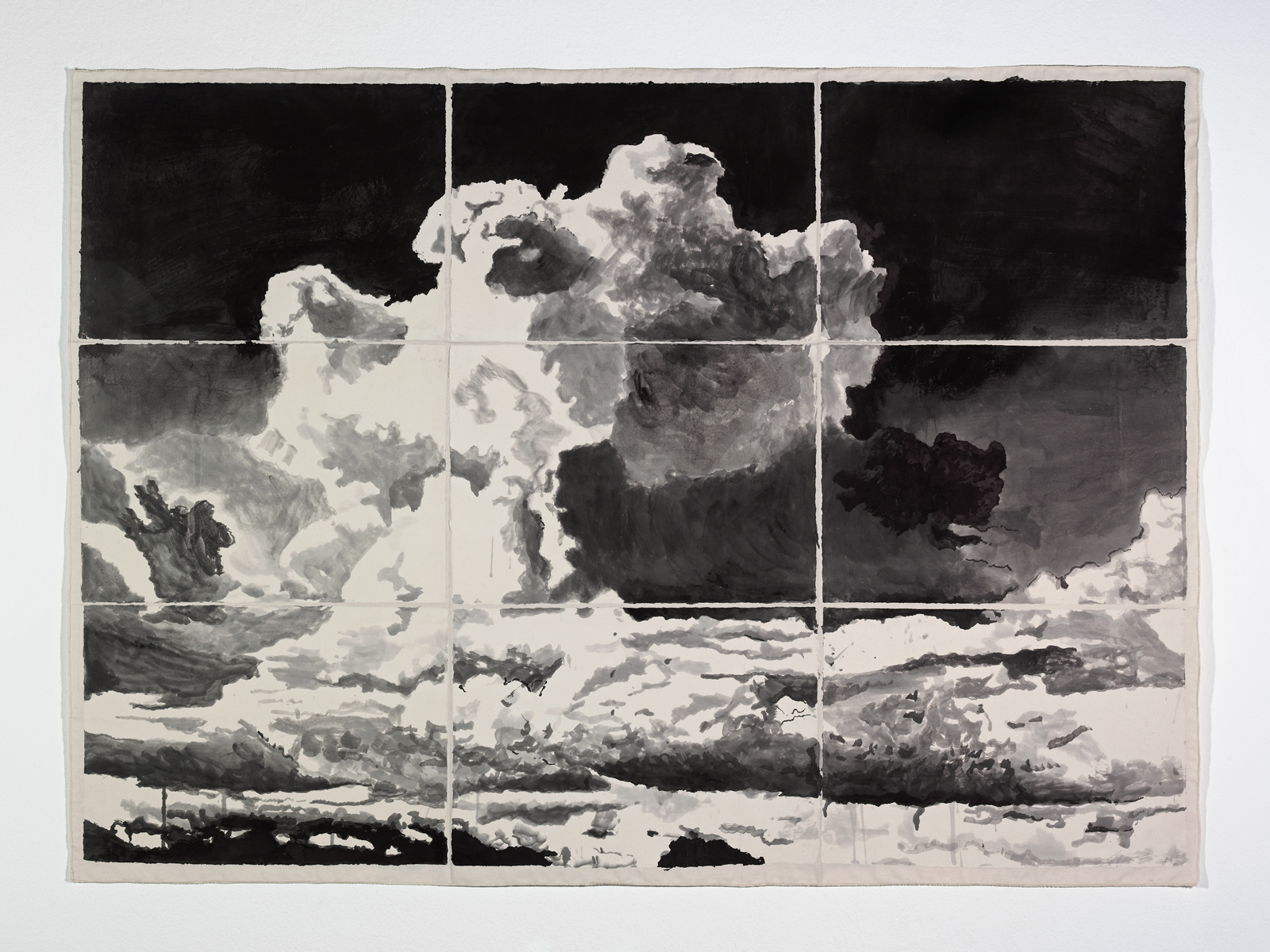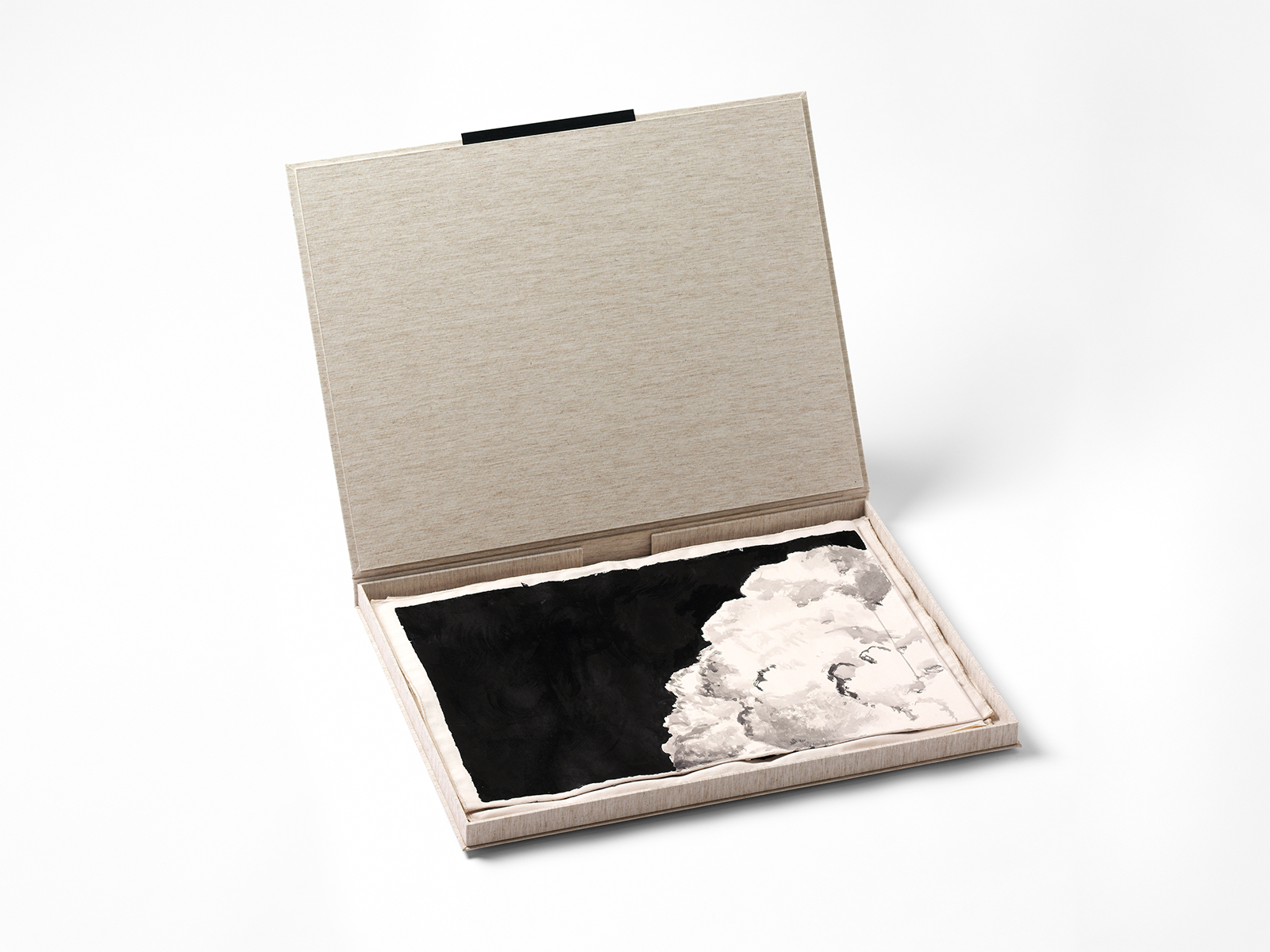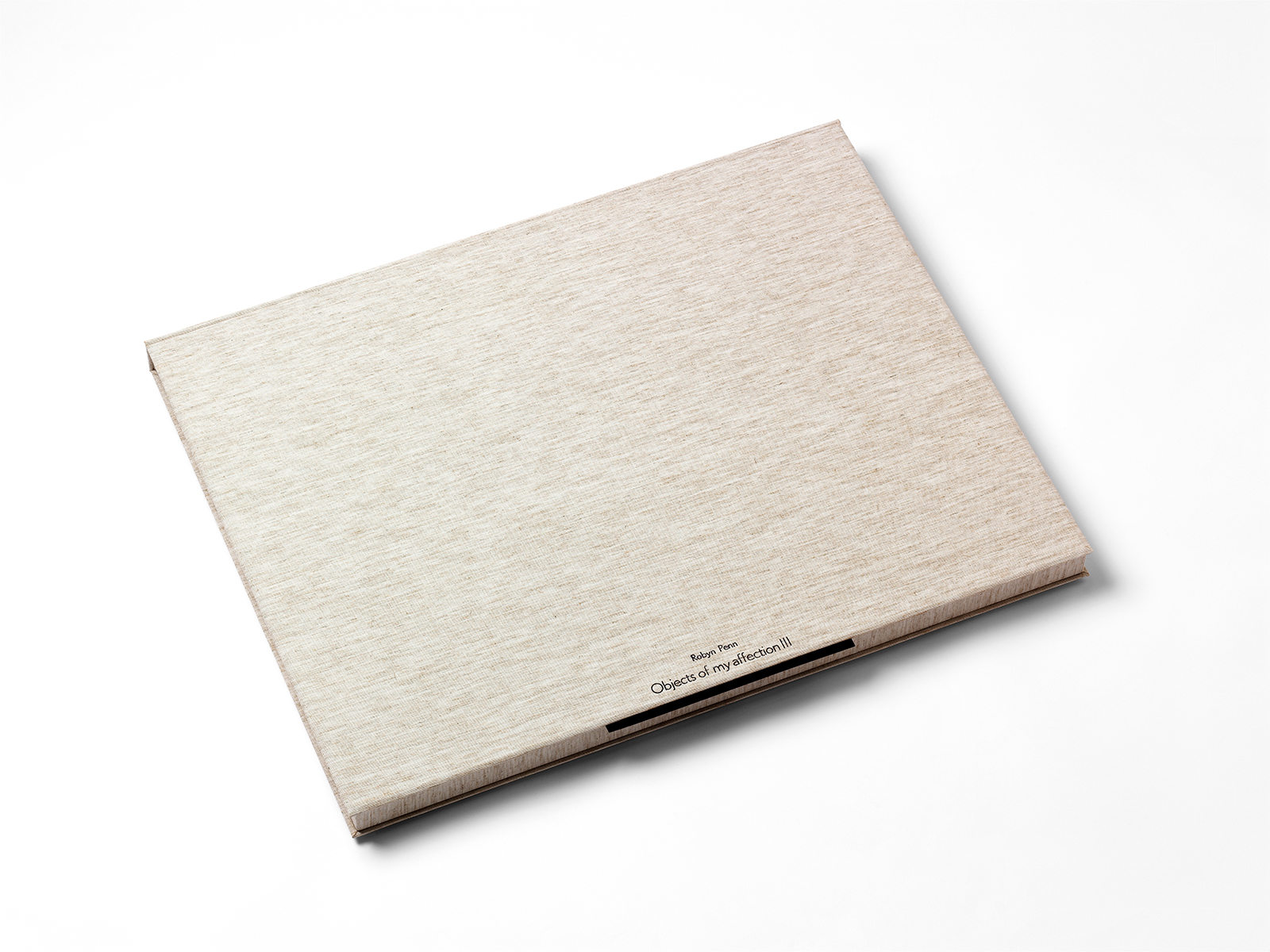 ---
ROBYN PENN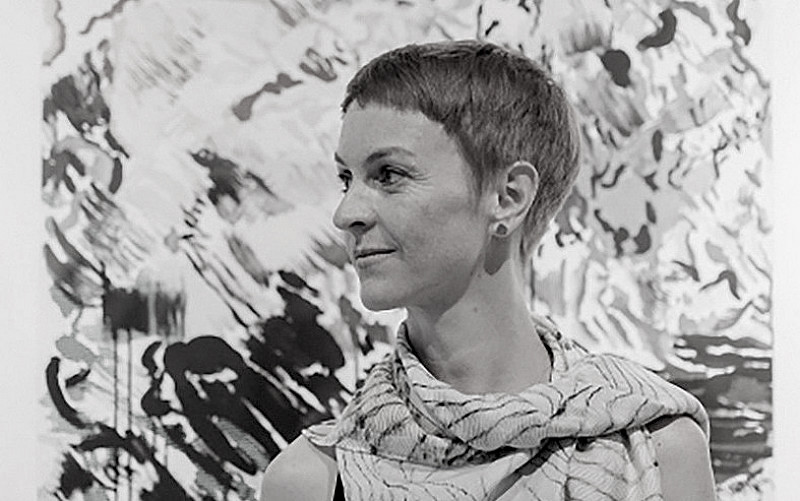 Robyn Penn is a South African-born artist based in Auckland, Aoteoroa, New Zealand. Through a practice that straddles painting, printmaking and drawing, she explores the relationship between nature and humankind, and experience and knowledge. In recent works, Penn considers the irreversible impact of humans on the planet and contrasts this with our awe when faced with the natural sublime. Her work speaks to the history of painting in the West, and reflects on how the aesthetic conventions of Romanticism and Modernism translate in postcolonial contexts. In the words of South African critic Ashraf Jamal, "Penn's work invites an audience to inhabit a world, which, in truth, is fast becoming uninhabitable. Preoccupied with the crisis of climate change, her works aren't designed to assuage our fears, but in their muted, quiet, yet unerringly uncertain manner, ask us to embrace unsettlement, to take that unsettlement to heart."

Penn's work has been shown in group and solo exhibitions in South Africa and abroad, and is represented in several private and institutional collections around the world, including those of the Ampersand Foundation and the Smithsonian Museum, Washington D.C. She has been a recipient of the Ampersand Fellowship, (New York, 2014) and the Bickerton – Widdowson Trust Memorial Scholarship (New Zealand, 1998), and was a finalist in the Waikato Museum National Contemporary Art Award (New Zealand) in 2019.
---

ALSO BY ROBYN PENN IN THIS COLLECTION: